Your full name:
Your email address: (e.g.: you@aol.com)

Please enter your URL
Title of your site
Briefly describe your website.
Please choose your award

Please visit the "Awards Gallery" at:


.....

The criteria for applying for any 8 of my present awards is owning a site who
shows compassion, humanity, understanding especially towards those of us who must live and endure life on a daily basis in chronic pain. I created these
awards to give back something which reflects the meaning of my site which is
entitled "Stop the Pain and Start the Humanity". In doing so, I felt I wanted
to allow others to apply for any of my awards after all the lovely ones I have
received, honoured to display and will always treasure.
Thank You!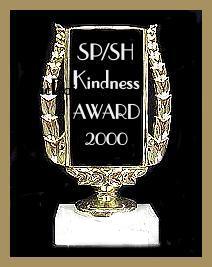 SPSH8 (NEW)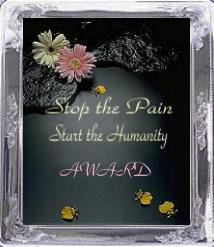 .......................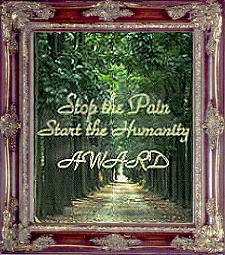 SPSH1 SPSH2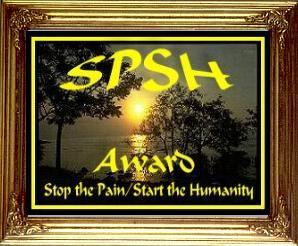 ................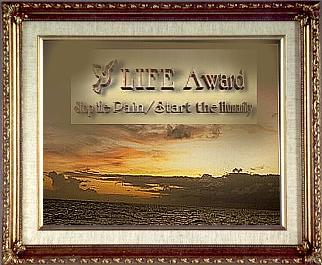 SPSH3 SPSH4


SPSH5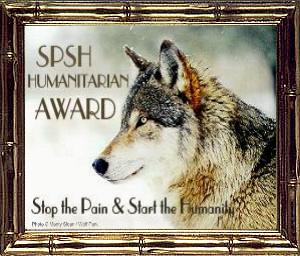 ..............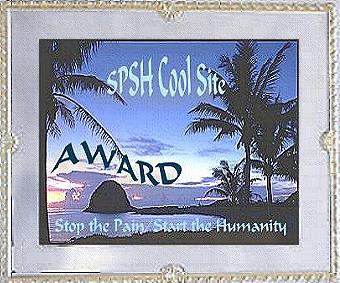 SPSH6 SPSH7

I Am A Proud Member Of:



Phenomenal Women Of The Web



Navigation of my pages
Reversal of Life | Med Associations | Linksites on pain syndromes |
My personal poetry & Articles| Animal section on Wolves/Canine | Odds & Ends/Misc. | Listening to Pain/SPSH members |NASAP members stories | PWOTW seals | Awards received page1 | SPSH awards/winners | Graphics/Poetry sites | My Awardspage2, 3|
Webrings | Winners